M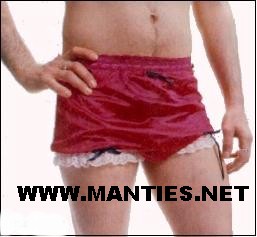 ---

---
Bows & Roses Briefs
These are our plain manties briefs with bows & roses.
If you like the style of any item, but not the color of the material, you can change the color to one of our 8 colors, along with the color of the bows and roses.
Click on picture to see a larger view...
brw
br2pk
br2w
brbe

brbl
brgr
brlbl

brpk
brpr
brr
br2lbl
Price: $ 8.95each.
---